Contested and Uncontested Divorces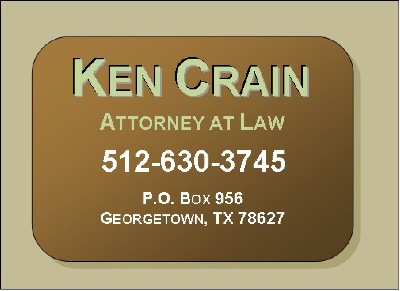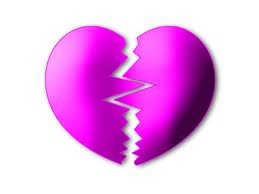 Even in the best of circumstances, divorce is a stressful life changing event that has many emotional, financial, and legal issues. If you think you want to file for divorce, my first advice is to ask yourself if there is any way you can salvage the relationship and the marriage. After all, you got married to this person for a reason, whether it was six months ago, eight years ago, or thirty years ago.



Is there any chance that you and your spouse can work out your difficulties and reconcile, either by having a series of frank discussions between just the two of you or with the help of professional marriage counseling??? Whether or not you have children, you should make sure that getting a divorce will improve your overall situation and not just make it worse. Having said that, I seldom encounter anyone who makes the decision to seek a divorce lightly. Most people agonize for months (and frequently years) before they finally decide to meet with a divorce attorney to start the divorce process to terminate their marriage.

If you have already decided to seek a divorce, you will naturally want to get through the divorce process as quickly and as cheaply as possible while maintaining the best standard of living that you can and keeping as much of your property as you can. If children are involved, you will want to make sure that your children will be financially and emotionally taken care of during the divorce process and after the divorce becomes final. You will want to make sure that you will get to maintain a good relationship with your children after the divorce and be able to exert a positive influence on them while they grow into young adults.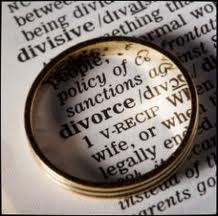 The Texas Family Code contains all the laws that deal with divorce in Texas. I have over 37 years experience practicing law and I am ready to help you with your divorce, whether it is contested or uncontested. An uncontested divorce is the cheapest way to obtain a divorce since it means your attorney will not have to spend time negotiating the terms of the divorce with the other spouse or his/her attorney.

If you can answer YES to the following questions, you are on your way to an uncontested divorce:

1. Have you and your spouse agreed on ending your marriage and dividing up all of your assets (including real estate, household items, motor vehicles, retirement plans, and personal property)?

2. Have you and your spouse agreed on dividing up all of your debts (including your credit card debt(s), real estate debt(s), student loan debt(s), and car loan(s))?

3. If you have children, have you reached agreement on child custody, child support, and child visitation issues? Have you reached an agreement on the geographic restriction for the current and future residence for the children?

4. If you have children, have you reached agreement on providing health insurance for the children in the future? Which parent is going to provide health insurance for your children and which parent is going to pay for it? For example, you could decide that the mother's employer's health insurance plan will be used for the children and the father will reimburse her monthly for the cost of providing that health insurance. If you are counting on health insurance that is a fringe benefit for a job, what will you do if that parent changes jobs or if the employer stops offering a satisfactory health insurance plan for any reason? What will you do if the current health insurance plan for the children simply becomes too expensive?


Even with an uncontested divorce, you need an experienced attorney to help you and guide you through the divorce process in Texas. Don't try to do your own divorce by using some unfamiliar forms from the internet or from a divorce form book of questionable value. Don't hire a lawyer that you will never meet in person and who won't always be there by phone or email when you have a question about the law and your specific situation. If you hire me to help you with your divorce, I will be with you every step of the way. I am very accessible by phone and by email. When you hire me to represent you in a divorce, you are going to be represented by me and not by some associate attorney that your case is going to be passed on to...



In Williamson County, I can assist you in an uncontested divorce with no minor children involved for $2,300 plus the filing fees, which are around $360. (If you are going to divide any retirement accounts, then I charge an additional fee of $1200 per retirement account that is going to be divided. Additional fees will also apply if one or both of you own any interest in any real estate.)

I will prepare the original petition asking a court to grant you a divorce. I will prepare a document (called an "original answer") for your spouse to sign and return to me. I will file the original answer with the court. The original answer states that he/she has received a copy of the divorce petition and the Williamson County Standing Orders and he/she waives his/her right to be served by a professional process server. I will prepare the proposed final decree of divorce which grants the divorce and divides all of the marital assets and debts.

If you and your spouse agree on the terms of a final decree of divorce ending your marriage, the judge will approve the agreement and grant you a divorce. Only one short court hearing is needed and only one spouse is required to attend the hearing. If you hire me to represent you in an uncontested divorce, I will attend the final hearing with you. I will brief you before we get into the courtroom and tell you exactly what to expect in the courtroom, including going over all the questions that I will ask you in front of the judge to properly "prove up" the divorce.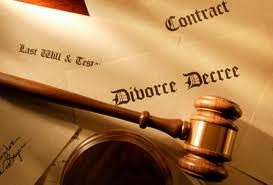 In an uncontested Texas divorce, you can be divorced as soon as at least 60 days have passed after the original divorce petition has been filed with the court. You must have lived in the same county in Texas for at least 90 days before filing a divorce petition and you must have lived in the State of Texas for at least six months before filing a divorce petition. If you jointly own any real estate or if either party owns any real estate, there will be some additional legal fees because legal documents are needed to deal with the real estate as part of the divorce process. If there is a retirement plan that you want divided as part of the divorce process, there will be an additional fee for document preparation to accomplish the division of the retirement plan.



If you have minor children (children under 18 years old or children who are still in high school), I can assist you with an uncontested divorce in Williamson County for $2,999 plus the filing fees. See the above paragraphs for what is included for this stated fee. Additional fees will apply if you are going to be dividing any retirement accounts or if there is any real estate involved in the marriage. If you need to file for divorce in a county other than Williamson County, call me to discuss what my fees will be for that county. Fees for uncontested divorces in counties adjacent to Williamson County are generally $500 higher.



I can also assist you with a contested divorce if you and your spouse cannot agree on all of the details of ending your marriage. My hourly rate is $300 per hour for contested divorces. My goal is to finalize the divorce as soon as possible consistent with reaching the best results that we can possibly obtain for you in the divorce process.

I am keenly aware that most people going through a divorce have limited financial resources. I will strive to keep your legal fees and expenses as low as I possibly can. Call me at 512-630-3745 for advice in pursuing a divorce for you. If you hire me, I will help you through this difficult time in your life.



Payment plans are available for most of the divorce cases I handle. If you need a payment plan, please tell me how you would like to pay your legal fees for your divorce (or other family law matter) to see if we can agree on a payment plan that is acceptable to both of us. I accept payment by cash, check, money order, and cashier's check. I also accept debit cards and most major credit cards. Before I agree to represent you in a divorce, you and I will both sign an attorney-client contract and I will explain all the terms of that contract to you and provide you with a copy of the contract.

I handle family law cases in Williamson County and surrounding counties. I have been licensed to practice law in Texas since 1984, and I have been in private practice in Georgetown in Williamson County since 1986. I was a misdemeanor prosecutor in Williamson County in 1985 and 1986. I graduated from the University of Texas Law School in Austin in May 1984 and graduated with an engineering degree from the US Naval Academy in Annapolis, Maryland, in June 1976. I am a U.S. Navy veteran.